The "Calbee" Brand
"Calbee" is originated by its English name, which composes of two parts: "Cal" and "bee". "Cal" means Calcium and "bee" refers to the pronunciation of Vitamin B. Calcium is the essential element for human bone development while Vitamin B can foster body metabolism, which can strengthen personal resistance to virus attack. "Calbee", reflects the company goal, always devoted to providing nutritional benefits to the world.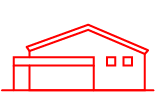 Snack comes from thoughtfulness to the customers
Since 1976, Calbee, Inc. Japan and Four Seas Mercantile Limited co-operate to explore the snack market development in Hong Kong. With the broadcasting of a series of TV commercials, Calbee successfully become a favourite brand for Hong Kong consumers. Calbee believes snack should come from the thoughtfulness to the customers. By introducing snack that is nutritional, dedicate and healthy, Calbee creates a trendy snack cultural concept in Hong Kong. In 1994, Four Seas Mercantile Limited and Calbee Foods Company formed a joint venture - Calbee Four Seas Co. Ltd. In 2000, Calbee Hong Kong built its own plant in Tseung Kwan O Industrial Estate.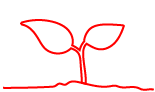 Healthy and Nature
With the manufacturing plant in Tseung Kwan O, Calbee adapts the most-advanced machinery and technology from Japan. With the highest-quality raw materials coming from all over the world, Calbee produces the freshest and most delicious snack to fulfill consumers' needs.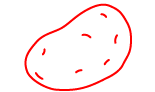 Freshness is the key
With the application of the latest management system from Japan, Calbee established a just-in-time product management system in accordance to the market demand. Calbee ensures using fresh raw materials and delivers fresh products to consumers. Moreover, in order to fulfill consumers' needs and expectation, Calbee has been placing huge amount of investment on the product research and development.